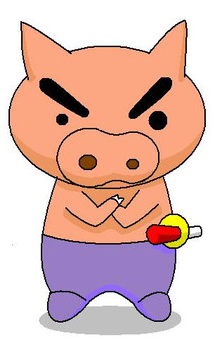 BuriBuri, for the most part, is a one-man subbing group helmed by me, Skr.
No one has really ever subbed Shin-chan, and filled with the urge to sub something entertaining, I took it upon myself to give it a go.
I'm well aware my subs are not perfect, at least for my TV releases. I would love it if another translator would be willing to work with me on it, but alas, no one has yet to take up the offer. Instead of sitting on non-TLC'd scripts that are otherwise complete, I've decided to go ahead and release them to the public. If a TLC'er ever wants to help fix up any episodes, I'll gladly re-release them.
My movie subs are another matter, however. convexity has been kind enough to provide major help on the translation with those, and I can't thank him enough. I've also been able to get Collectr to edit the scripts, which are then thoroughly QC'd by various people.
Anyway, I hope you enjoy my efforts.